Electrocompaniet Unveils Innovative Mono Power Amplifier: The AW 300 M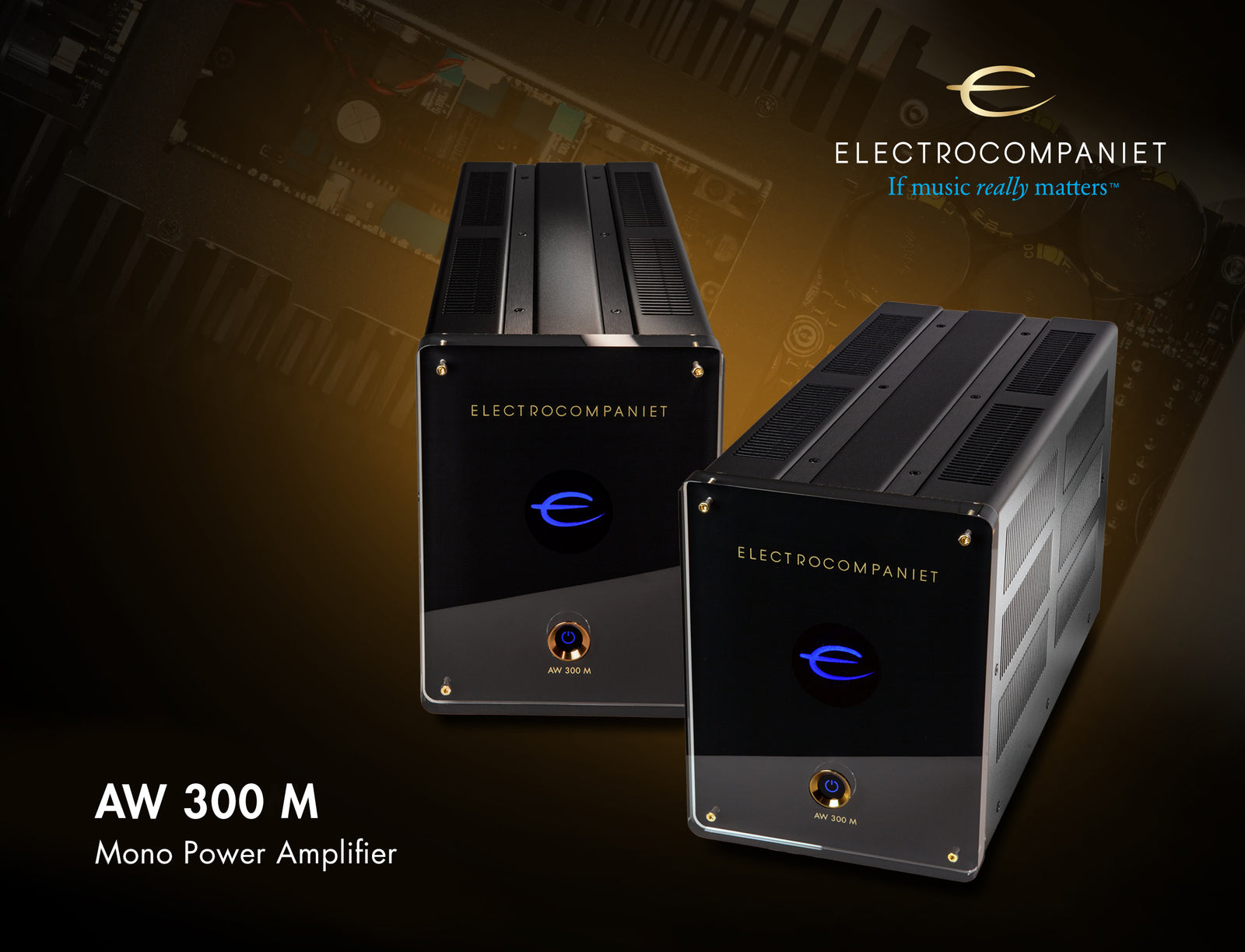 Tau, Norway – October 23rd 2023 

Electrocompaniet, the leading Norwegian manufacturer renowned for its high-quality HiFi equipment produced entirely within its own state-of-the-art facility in Norway, is excited to announce the launch of its cutting-edge mono power amplifier, the AW 300 M.

As a frontrunner in audio technology and innovation, Electrocompaniet has taken a significant step forward with the AW 300 M, a meticulously re-engineered power amplifier designed from the ground up as a mono-only model. Building on the success of the AW 800 M, this new addition offers a more compact form factor, making it exceptionally easy to integrate into any high-end audio system.

Key Features of the AW 300 M:


Efficient Power Delivery: The AW 300 M delivers a formidable 300 Watts of power into 8 Ohms, ensuring unparalleled performance in a sleek and compact design.
Signature Electrocompaniet Design: This monoblock power amplifier showcases an updated yet unmistakable Electrocompaniet design, seamlessly complementing the aesthetics of both contemporary and legacy Electrocompaniet products.
Advanced Technology: The AW 300 M boasts the Electrocompaniet direct-coupled high open-loop bandwidth topology, further enhanced with high slew rate and extremely high bandwidth amplifier stages, setting new industry standards for audio excellence.

The launch of the AW 300 M reinforces Electrocompaniet's commitment to delivering top-of-the-line audio solutions for audiophiles and music enthusiasts. With its focus on cutting-edge technology, elegant design, and precision engineering, Electrocompaniet continues to redefine the boundaries of high-fidelity sound.
---