Introducing the ECM 1 next-generation network music player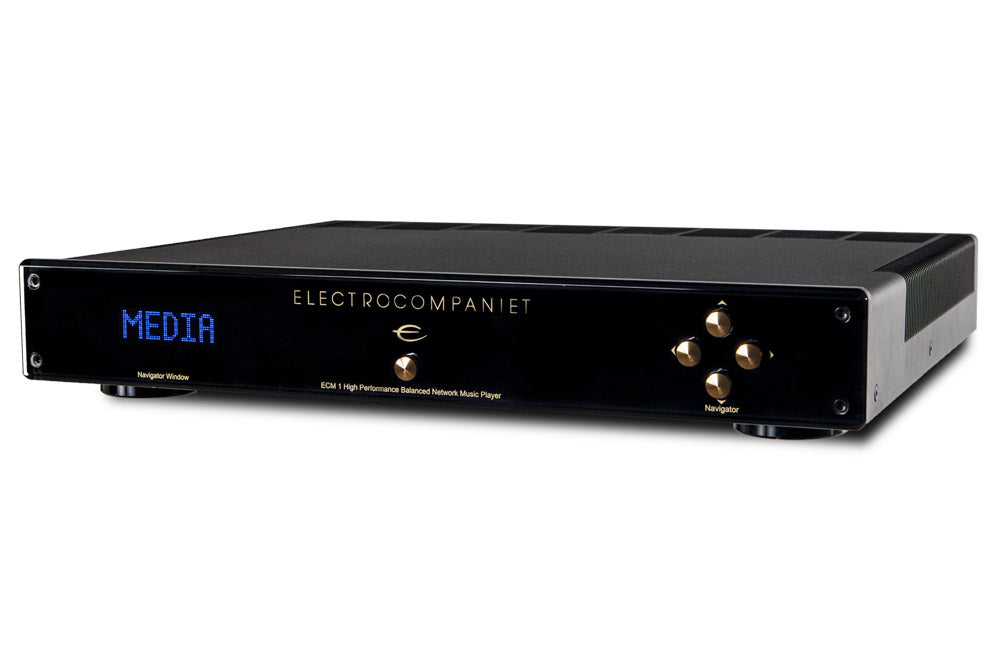 The new ECM 1 is a streamer and player, complete with the dac-section from our acclaimed  ECD 2. It plays lossless, DSD and high-resolution digital content in a way that really makes you want to dig deeper into all the delightful music out there, as well as your own collection. It lets you enjoy music like never before. The streamer is very powerful, flexible and easy to use. It plays directly from Tidal, Spotify and Qobuz and can be fed through AirPlay or DLNA.

And of course it can even index and play from your own network-stored music collection. The powerful hardware supports all popular formats including DSD, and continuous software upgrades let you enjoy the latest streaming devices at any given time.

The ECM 1 shares its DNA with the new EC Living line. You can use the same app and interface, playing all your music on all of the units.

You don´t have to choose between high-end and multi-room, or flexibility and audio quality. It is all there. It wouldn't be Electrocompaniet if it wasn't.

All the units are equally flexible, and work beautifully together.
Key facts:
•  Spotify connect, Tidal and Qobuz Hi-Res certified
•  AirPlay
•  Internet Radio
•  Music library from local USB or network sources
•  DLNA renderer
•  iOS, Android and web application (EC Remote)
•  WiFi certified  (advanced 802.11 AC with 2x2 MIMO )
•  1 Gigabit Ethernet (1000Mbps)
•  DAC 192 kHz/ 24bit
•  USB, Coax and Toslink inputs
 For more information please check the product page.
---