Introducing the TIDAL Connect integration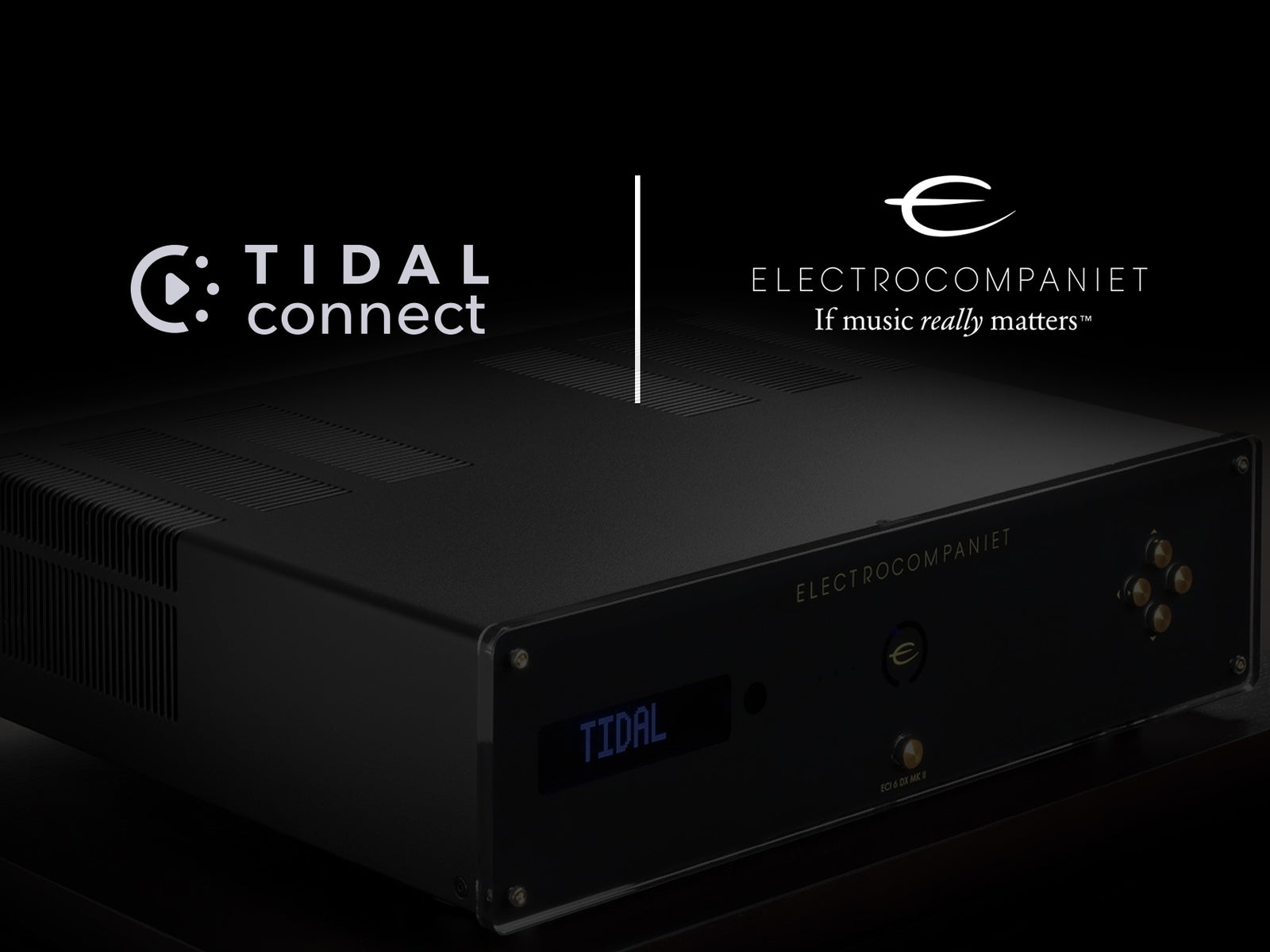 We are happy to announce that we have updated our range of network audio streamers, speakers, and integrated amplifiers to include the latest TIDAL Connect technology. 

With TIDAL Connect, you can control music playback on Electrocompaniet streaming products directly by using the TIDAL iOS, Android, MacOS or Windows app. TIDAL Connect support is available on Electrocompaniet's line-up of streamers and integrated amplifiers that use the EC Software Engine streaming platform. This also includes selected legacy products in the EC Living Line and Classic Line.  
A firmware update for TIDAL Connect support is now available on the following Electrocompaniet products:  
Tana SL2 Speaker and streamer (EC Living Line) 
ECI 6 DX MKII Integrated Amplifier, DACand streamer (Classic Line)
ECM 1 MKII Network Streamer (Classic Line) 
Tana SL1 Steamer and speaker (EC Living Line) 
Rena SA1 Network Steamer, DAC and Amplifier(EC Living Line) 
Rena S1 Network Steamer and DAC (EC Living Line) 
ECM 1 Network Streamer (Classic line) 
ECI 6 DX Integrated Amplifier, DAC and streamer(Classic line).
What is TIDAL Connect?
TIDAL Connect allows you to stream your favorite music seamlessly from the cloud straight to your connected devices. TIDAL Connect makes it possible for us to deliver the music you want to hear, uninterrupted and without any loss in quality, to your preferred hardware. Other casting technologies have limitations around the quality of the audio you are hearing. 
How do I use TIDAL Connect?
In the TIDAL app, open the "Now Playing" screen while playing a song.

 

On the "Now Playing" screen, look for the "speaker" 

icon.

 

Choose a TIDAL Connect enabled EC device from the list. It's that simple.

 

What do I need in order to use TIDAL Connect with Electrocompaniet?
One of the EC products with the EC software engine.

 

You have to make sure your Tidal app version is on or above:

 

iOS: v

2.16.0 or Later. 

Android: v

2.32.0 or Later

a

nd your EC software engine device firmware version is 

v

 

2.20.0 or above. You also 

must

 update the EC play App to v.1.6.0 or above.

 

Your mobile device needs to be on the same network as your EC device. 

 
---