New SW and app for all current streaming products.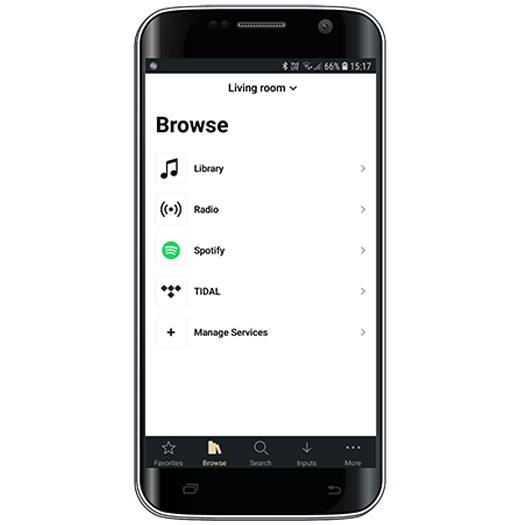 Electrocompaniet are pleased to announce the release of a update to our EC Software Engine.
The new version 2.14 will be released from 30th of April2020, and all internet connected units in our current range of EC Living and Classic Line products will be automatically updated. This includes Tana SL-2, Rena SA-1 and S-1, ECM1, ECNM1-MKII, ECI6DX and ECI6DX-MKII.
A manual update can also be initiated from within our app "EC Play", available on iOS App Store and on Google Play. Please note that the current version of the unit software REQUIRES the latest app EC Play to operate properly. the EC Remote app is not compatible with this latest SW update.
Please see the release notes in the app under "more"-"info" for details on news on your particular product, but here are the highlights:
 NEW FEATURES
Access to Qobuz artist and album details (requires EC Play v1.5.0).
Access to Qobuz album digital booklet where available (requires EC Play v1.5.0).
Access to Radio station details (requires EC Play v1.5.0).
Option to enable and disable gapless playback.
IMPROVEMENTS
Display layout name in speaker management on web interface.
Remember Toslink and Coax volume setting (separate from music volume) on Tana SL-1 and SL-2.
FIXES
Bluetooth metadata fixes.
BubbleUPnP doesn't reflect new speaker name if it has been changed.
Tidal genres not working in web interface if language not English.
When streaming over Bluetooth, skipping to the start of a track does not update progress bar.
Tidal normal and high sound quality settings reports bit-depth of 32.
QoBuz artist image aspect ratio is wrong in web interface.
Wrong icon for SIRA L-1 in web interface.
Some audio settings can't be adjusted with +/- from web interface.
Wireless SSID scan sometimes fail.
IP Address changes after a software update.
Can't add music source with files only (no sub-folders).
When radio is playing, time counts from 0 every new track in web interface.
We are also releasing an update to our app EC Play to version 1.5.0, and here are the news:
Added support for dark mode on Android 10 and iOS 13.
• Display Qobuz artist biography and similar artists.
• Display Qobuz album details, artist other albums and digital booklet (where available).
• Display Library artist other albums in album details.
• Display extended radio details and link to radio website.
• Added speakers & outputs option to enable/disable gapless playback.
• Bug fixes and UI improvements.



---