Launching the ECI 6DX Integrated balanced amplifier with next-gen streamer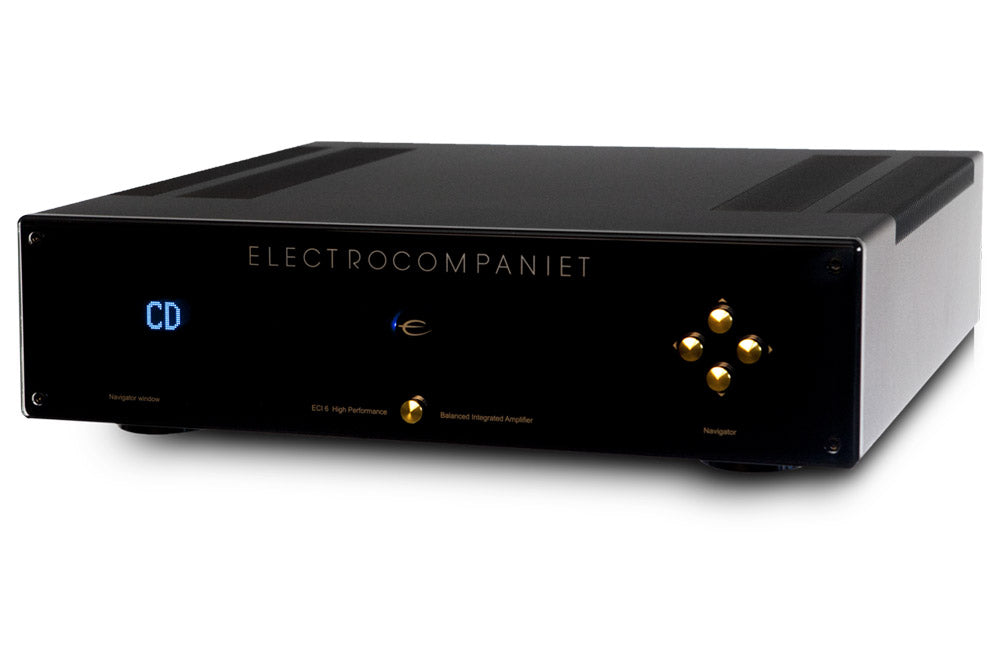 Electrocompaniet is delighted to announce the launch of the new ECI 6DX Balanced Integrated Amplifier with next-generation streamer capabilities.

The ECI 6DX combines a best-in-class feature set with cutting edge audio technology and true Electrocompaniet sound.  This single unit is able to play whichever, wherever and whatever audio you might have, and make it sound with the quality it should.  The built in streamer is extremely powerful, flexible and easy to use.  It can play directly from music services such as Tidal, Spotify and Qobuz, can be fed music through AirPlay or DLNA, and it can even index and play from your own music collection stored on your network.

It shares the same DNA as the ECM 2 and the new EC Living product line. This means that you can use the same apps and interface, this makes the unit universal in the Electrocompaniet ecosystem.  All the units are equally flexible and will work equally well together. ECI 6DX can be operated by the intuitive iOS or Android EC Remote application, the universal web interface, or with the straightforward IR remote control.

ECI 6DX comes with the same technical specifications as the reliable ECI 6D. It keeps the on-board high-end DAC and boasts a powerful 2 × 125 Watt integrated amplifier. This product brings together modern wireless and digital technology with the power and sonic excellence of our renowned Classic line products and will bring Electrocompaniet into the future of streaming.

An upgrade program for the ECI 6D and ECI 6DS will also be made available, allowing all ECI 6 owners to benefit from the new streaming technologies. More details on this program will be made available this month on our website.
Key facts:
•  Spotify connect, Tidal and Qobuz Hi-Res certified
• AirPlay certified
•  Internet Radio
•  Music library from local USB or network sources
•  DLNA renderer
•  iOS, Android and web application (EC Remote)
•  WiFi certified  (advanced 802.11 AC with 2x2 MIMO )
•  1 Gigabit Ethernet (1000Mbps)
•  DAC 192 kHz/ 24bit
•  USB, Coax and Toslink inputs
•  Powerful  2 × 125 Watt integrated amplifier
•  Weight 20 kgs (44 Ibs) 
For more information please check the product page.
---