Introducing the EC Living SIRA L-1 wireless subwoofer.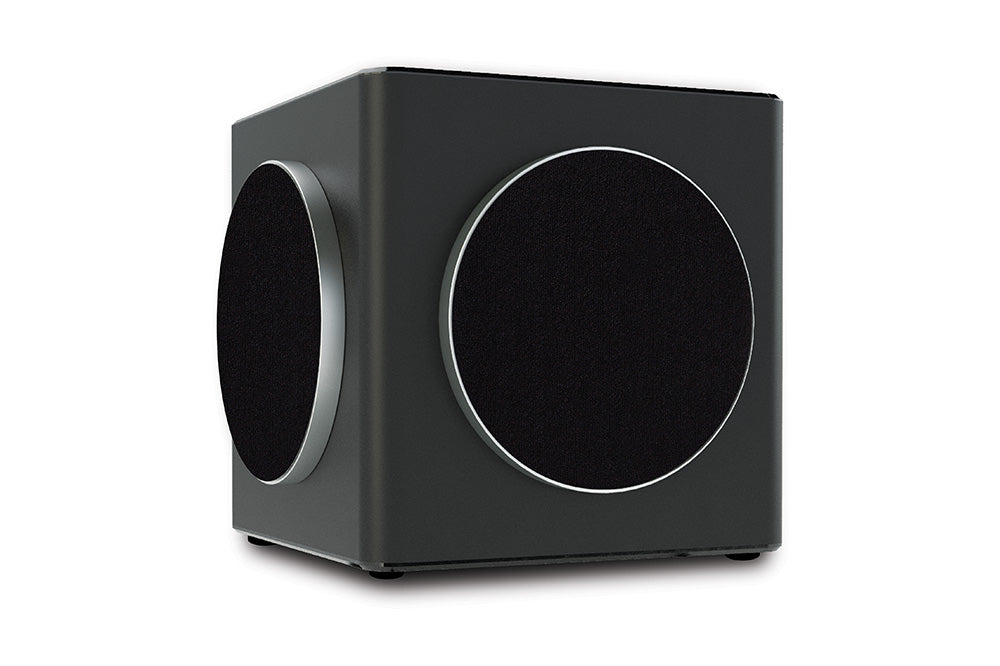 SIRA L -1 Wireless Subwoofer.
Use the SIRA L-1 to upgrade your EC Living system, adding even more punch, drive and palpability. Even though this model has all the power of big subwoofers, it is both compact in size and elegant. Quite remarkable for a subwoofer!
 Automatic adjustment
The system automatically recognizes the SIRA L-1, and will adjust all speakers to match perfectly. Adding a SIRA L-1 adds tremendous quality to all of the EC Living system.

Digging down deep
Adding a SIRA L-1 to a system lets you play your music deeper, louder and tighter. You can feel and hear the added weight of the drums, the bass guitar or the organ and the added punch. If you place the SIRA L-1 in a corner, the effect can even be enhanced further.
 Easy to place
Like every other EC Living speaker model, the subwoofer is totally wireless, making it easy to place. It can either stand pretty, or be hidden under a couch, shelf etc.
 Pure High-End DNA
World-class sound of the highest standard is part of our DNA, and the EC Living-series clearly shows its kinship with Electrocompaniet´s Classic Line  - world renowned for groundbreaking quality sound since the early seventies. You can really hear it! 

Scandinavian design
EC Living is pure Scandinavian design and engineering. The system combines high quality sound with Norwegian design heritage and intuitive, simple wireless control. EC Living is designed and built in Norway, ensuring the highest standards of quality. There are many different colors and finishes to choose from, so the EC Living products can be customized to suit your style and mood.
Add as many as you like
The number of subwoofers added only depends on how impressive bass drums you want!
---